===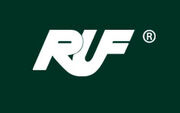 Taken From Wikipedia:===

 RUF Automobile GmbH is a German automobile manufacturer. RUFs are built from unmarked Porsche bodies and chassis. When a chassis arrives, RUF builds their own independent work into the car. Because RUF installs many of their own-made parts instead of simply badge engineering, the company is recognised as a manufacturer by the German government. RUF is mostly known for their CTR Yellowbird, and is the biggest and most renowned company to make Porsche performance enhancements. RUF has also made a name for itself as an automobile refiner, specialist in vintage restoration and rebuilds of classic RUF and Porsche automobiles. RUF also carries out service and crash repair.
The company was founded in 1939 in Pfaffenhausen, Germany as "Auto RUF" by Alois Ruf Sr. as a service garage and was eventually expanded to include a full-service gas station in 1949. Ruf began experimenting with vehicle designs of his own in the late 1940s, and in 1955 designed and built a tour bus, which he marketed around Germany. The positive response it received led to Ruf expanding his business again by starting his own separately owned bus company.
Alois Sr.'s involvement in the auto industry had a distinct effect on his son, Alois Ruf Jr., who became a sports car enthusiast and in 1960 began servicing and restoring Porsche automobiles out of his father's garage. In 1974 when Alois Sr. died, 24 year-old Alois Jr. took control of the business and focused on his passion: Porsche vehicles, and especially the 911. A year later in 1975, the first RUF-enhanced Porsche came to life.
RUF debuted their first complete model in 1977, a tuned version of Porsche's 930 with a stroked 3.3 litre motor. This was followed in 1978 by RUF's first complete non-turbo Porsche, the 911 SCR. It was a naturally aspirated 911 with a stroked 3.2 litre motor producing 217 horsepower. Numerous customer orders were placed for this vehicle.
In the years since, the company has made a major mark on the automotive world by producing exceptionally powerful and exclusive Porsche-based vehicles including the 1987 CTR, which set the record as the world's fastest production automobile at the time of its release and the later CTR2 which was again recognised as one of the fastest road-legal vehicles available anywhere in the world. Unlike the products of 'tuner' companies, RUF designs are functional, without drag-adding exterior modifications or tacky interiors.
In April 2007, RUF released the new CTR3 to celebrate the company's new plant in B
ahrain and as a 20th anniversary celebration of the original CTR.
Community content is available under
CC-BY-SA
unless otherwise noted.